BY SOURCE: FOOD & WINE

THE COMPELLING CITRUS GETS ITS OWN LIQUEUR. HERE ARE THREE DELICIOUS COCKTAILS TO MIX AT HOME.

OFTEN, WHEN WE WANT TO INTRODUCE FRUIT FLAVOR INTO A COCKTAIL, WE REACH FOR THE FRUIT ITSELF. (

PEACHES

BEAT PEACH SCHNAPPS ANY DAY). BUT SOME FRUITS ARE HARDER TO OBTAIN THAN OTHERS, OR SIMPLY HAVE A FLAVOR THAT'S WELL-EXPRESSED IN LIQUEUR FORM.

SUCH IS THE CASE WITH

YUZURI

, A RECENTLY-INTRODUCED LIQUEUR MADE FROM JAPANESE

YUZU

. THE OH-SO-COMPELLING CITRUS HAS A BRIGHT, UNMISTAKABLE FLAVOR, BUT CAN BE HARD TO TRACK DOWN, AND EXPENSIVE TO BOOT. SO WE'RE REACHING FOR OUR BOTTLE OF YUZURI WHEN WE WANT TO ADD A YUZU KICK TO OUR COCKTAILS. HERE ARE THREE TO TRY.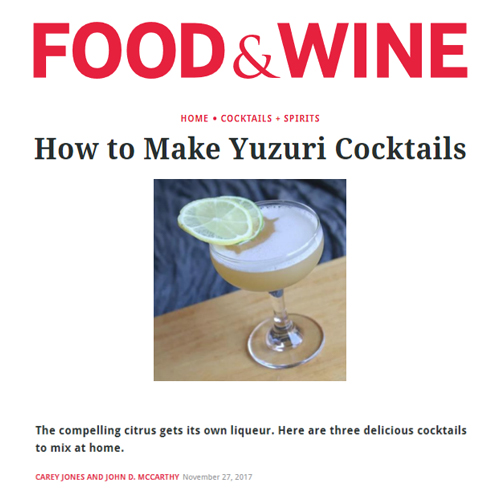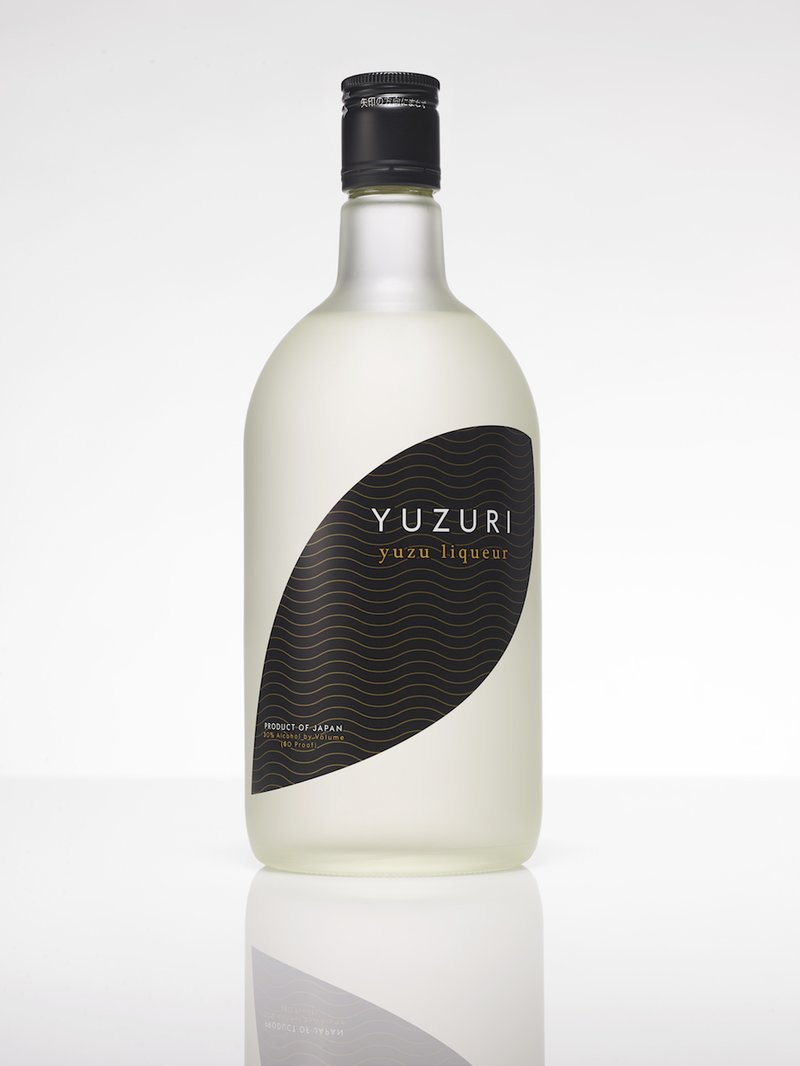 SOH SPIRITS
IN JAPAN, THE
HIGHBALL
IS AN ART FORM—SIMPLY WHISKY AND SODA, BUT MADE WITH GREAT PRECISION AND ATTENTION TO DETAIL. HERE, WE'RE SLIDING YUZU RIGHT IN, BACKING UP THE SPIRIT AND INTRODUCING A HINT OF DISTINCTIVE FLAVOR. WE PLAYED AROUND WITH A NUMBER OF WHISKIES FOR THIS HIGHBALL, AND FOUND NIKKA COFFEY GRAIN TO BE THE BEST OF ALL. (THE RICE WHISKY
KIKORI
IS A GREAT OPTION, TOO.)
INSTRUCTIONS: IN A TALL GLASS WITH ICE, STIR TOGETHER AN OUNCE OF YUZU LIQUEUR, AN OUNCE OF JAPANESE WHISKY, AND THREE OUNCES OF CLUB SODA. GARNISH WITH A FEW LEMON WHEELS.
A SIDECAR IS AN UNDER-APPRECIATED CLASSIC OF COGNAC, ORANGE LIQUEUR, AND LEMON; WHY NOT SWAP ORANGE OUT FOR YUZU? WE MAY LIKE THIS VERSION EVEN BETTER THAN THE ORIGINAL.
INSTRUCTIONS: IN A COCKTAIL SHAKER WITH ICE, COMBINE AN OUNCE OF COGNAC, AN OUNCE OF YUZU LIQUEUR, HALF AN OUNCE OF LEMON JUICE, HALF AN OUNCE OF LIME, AND A QUARTER-OUNCE SIMPLE SYRUP. SHAKE UNTIL WELL-CHILLED THEN STRAIN INTO A CHILLED COCKTAIL GLASS. GARNISH WITH A LEMON WHEEL AND LIME WHEEL.
LIVELY, FRAGRANT YUZU IS A PERFECT MATCH FOR DELICATE, FLORAL ASIAN PEAR—AND A GOOD MEASURE OF GIN NEVER HURTS MATTERS. REFRESHING AND UTTERLY DRINKABLE.
INSTRUCTIONS: IN THE BOTTOM OF A COCKTAIL SHAKER, MUDDLE (THAT IS, SMASH UP) 1/4 OF AN ASIAN PEAR. ADD ICE, ALONG WITH AN OUNCE AND A HALF OF GIN (WE'RE USING BEEFEATER), AN OUNCE OF YUZU LIQUEUR, A QUARTER-OUNCE OF LEMON JUICE AND A QUARTER-OUNCE OF SIMPLE SYRUP. SHAKE UNTIL WELL-CHILLED, THEN STRAIN INTO A ROCKS GLASS WITH ICE. TOP WITH AN OUNCE OF SPARKLING WINE, THEN GARNISH WITH A FEW SLICES OF PEAR.